Students applying to colleges and universities have made their frustrations quite clear on Twitter. Feel free to checkout some of our favorite tweets about the painful college application experience. 
Here is the walk through of what it takes to find the online application for the Oberlin College & Conservatory School of Music.
Oberlin School of Music Built With:

dotCMS

Application Software By:

Decision Desk
Oberlin's Application Experience - Home Page
Oberlin has a "Call to Apply" (CTA) in the primary navigation.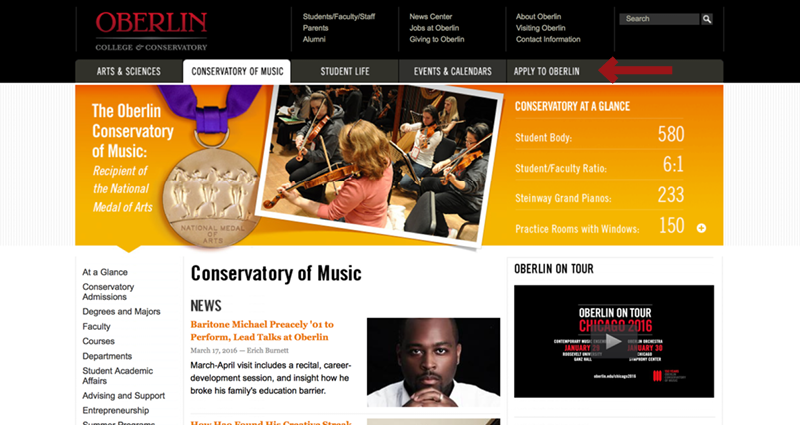 Oberlin's Application Experience - Apply Drop Down
Clicking on "Apply to Oberlin" prompts a drop down "Apply to Conservatory of Music".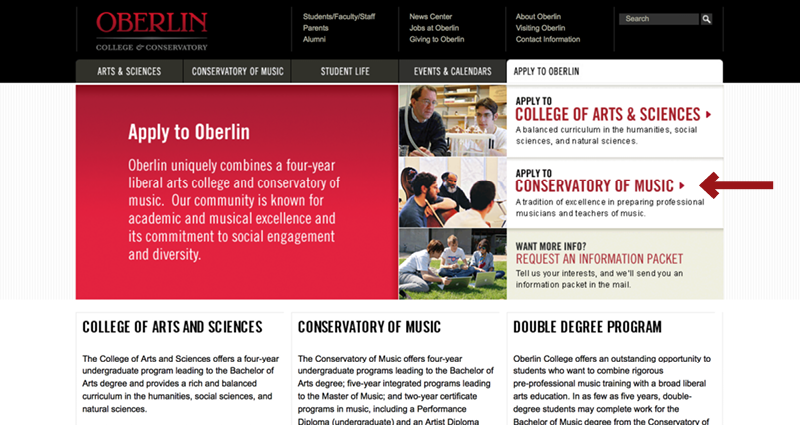 Oberlin's Application Experience - Admissions
Users are still not brought to the application and need to click on another "Apply Now" button.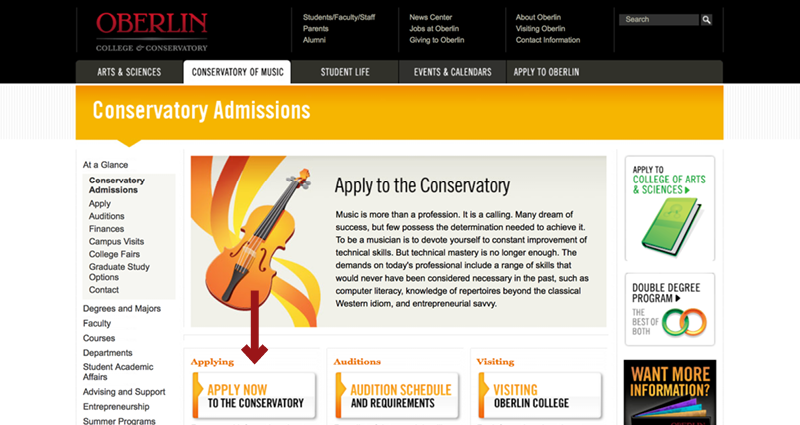 Oberlin's Application Experience - Undergrad Admissions
Before being able to proceed users need to self identify.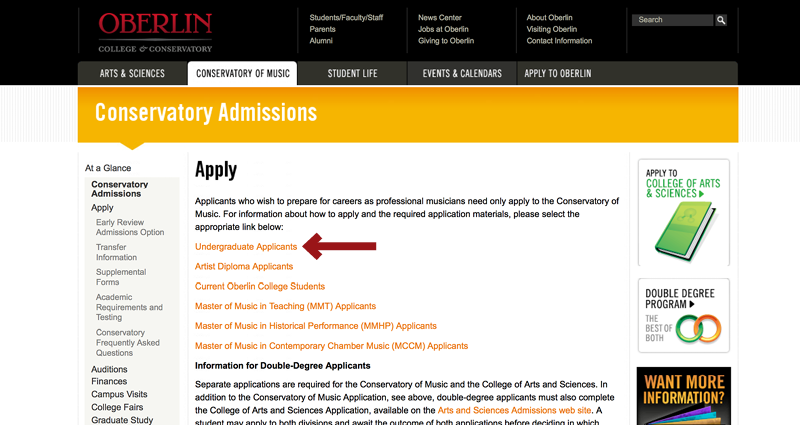 Oberlin's Application Experience - Instructions
Users are brought to another page with some instructions for Undergrad Applicants. Next step is unclear and buried under a lot of text.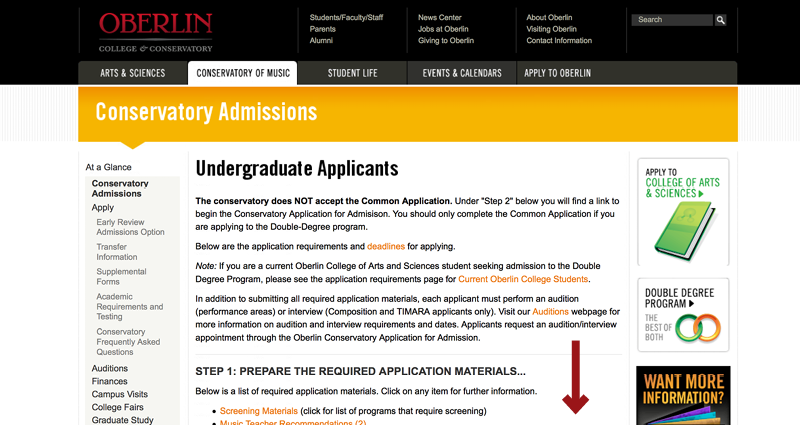 Oberlin's Application Experience - More Instructions
Users must locate the "Click here to begin the Oberlin Conservatory Application for Admission".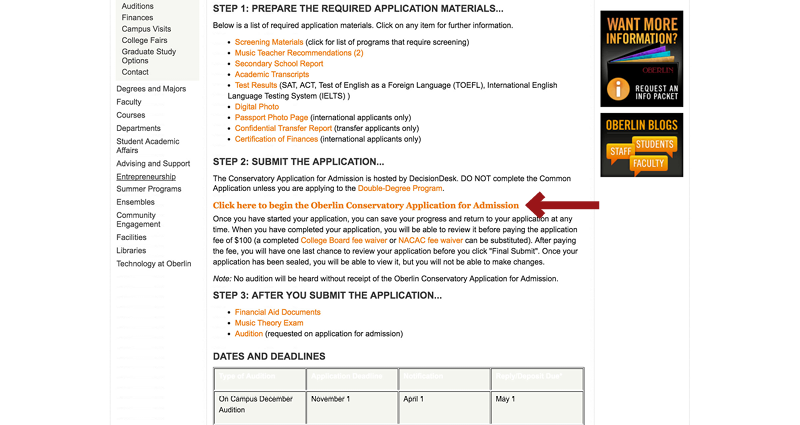 Oberlin's Application Experience - Account Creation
Users are required to create and account.
Just like eCommerce sites should not require users to create an account - in Higher Education we need to make it easy for students to submit the application and perhaps offer users the option to create an account after completing the application process. If we need more proof there is great article from Jared Spool about how removing the account creation requirement can make a $300 Million dollar difference.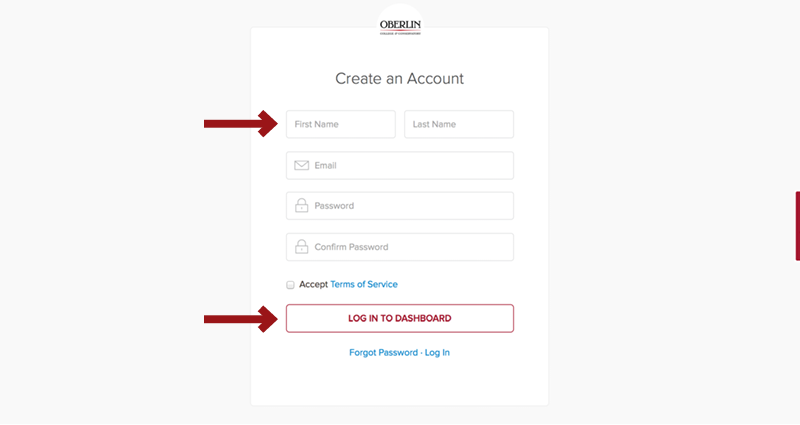 Conclusions
This process could easily be cut down by 4 steps if we:
Took applicants straight to the application from the home page.
Consider owning the application process and eliminating the user account sign up requirement.
Or at the very least we could improve the experience by making the CTA's clearer, stronger and above the scroll on each page.