We love working in the education space and exploring the online experiences of higher ed institutions from the point of view of their different audience groups. One critical area we examined is the application experience that prospective students face online.
First, we did some digital listening on Twitter, making a roundup of what students were saying about the painful college application experience. Then, we identified and audited 15 of the leading Music Colleges. After surveying each site, we narrowed our list down to 8 of the top schools and developed a set of criteria around a singular idea:
"That a University website should not simply be a repository of information, but a strategic tool that ultimately supports our admissions goals of increasing quality applications."
Our Criteria:
Call to Apply (CTA) Before Scrolling
CTA Leads Directly to The Application
Application is Accessible w/out An Account
Application Experience is Owned Onsite
*We ultimately had to pare our list of criteria down to these four because each application experience had unique complexity that was not present across each school. Also we, used "pass/fail" grades to simplify the grading process.
BU School of Music Application Experience = F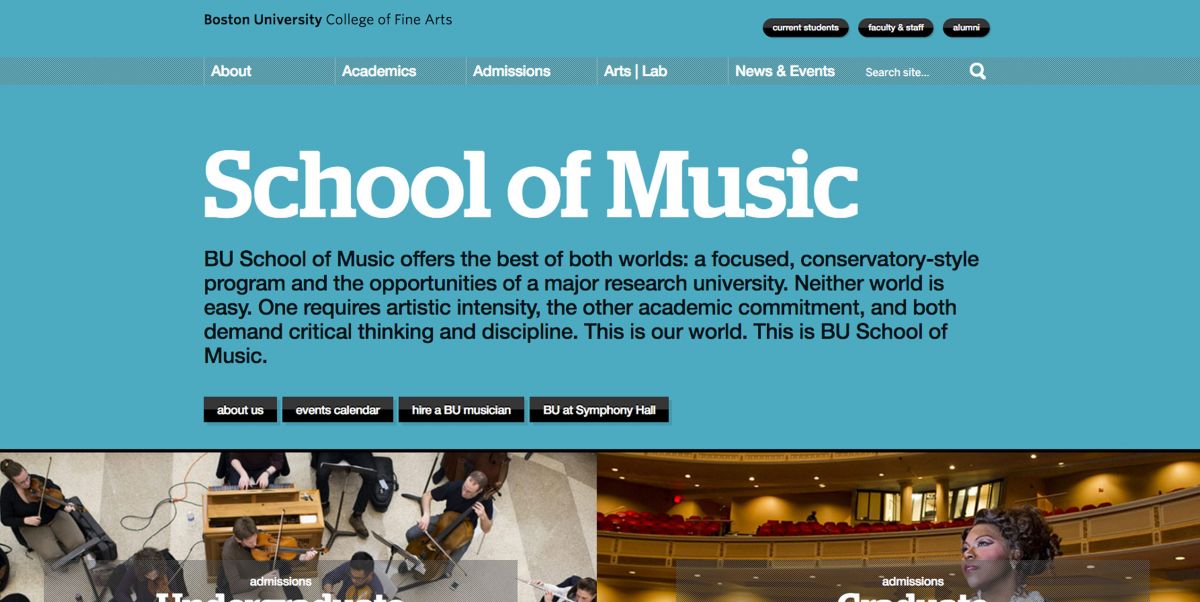 Eastman School Application Experience = F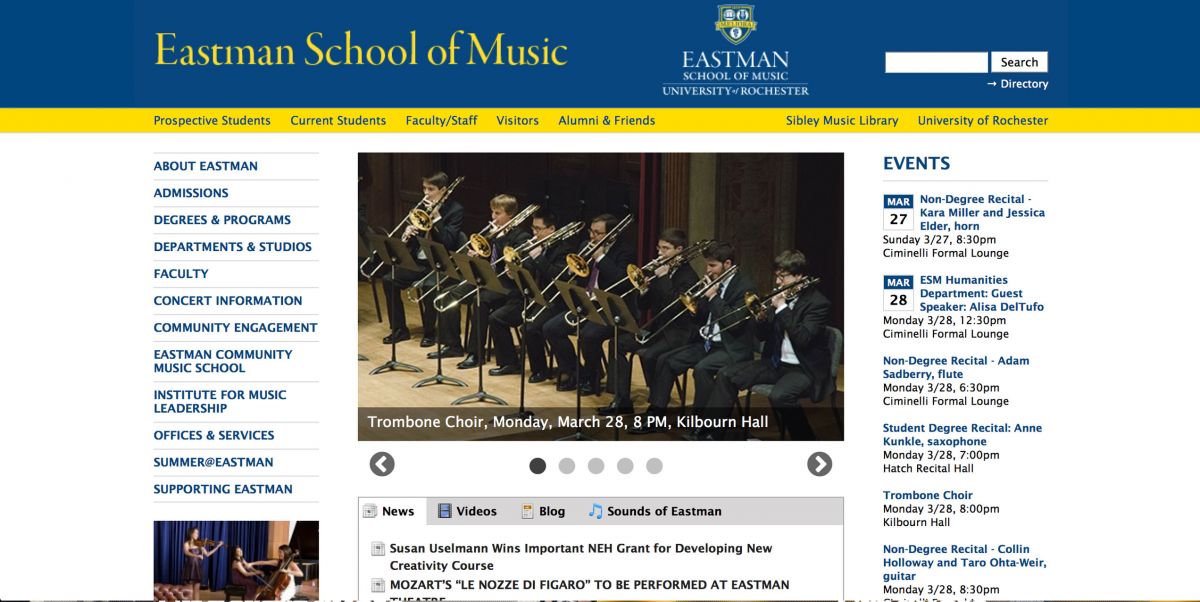 IU Jacobs School Application Experience = F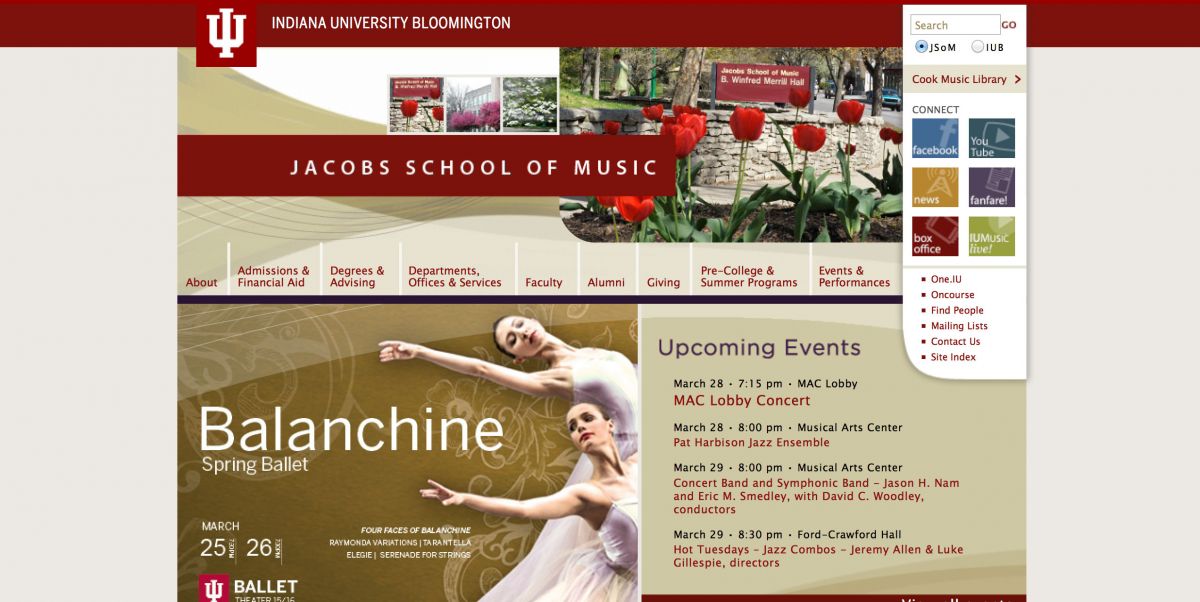 U of M School of Music Application Experience = F
Oberlin Conservatory Application Experience = D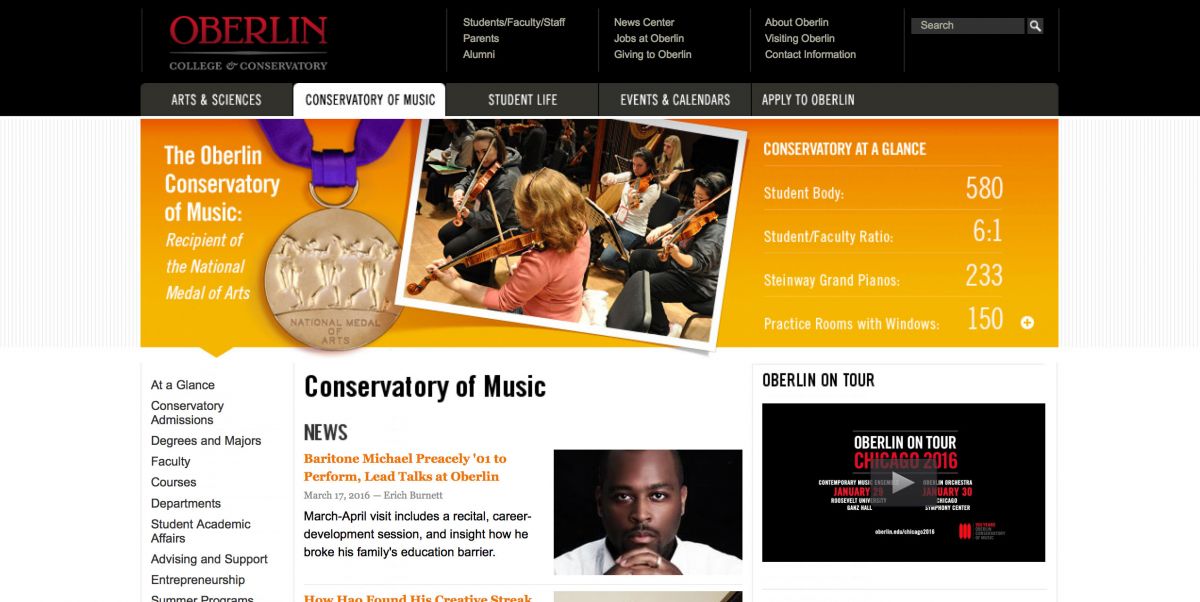 Rice Shepherd School Application Experience = F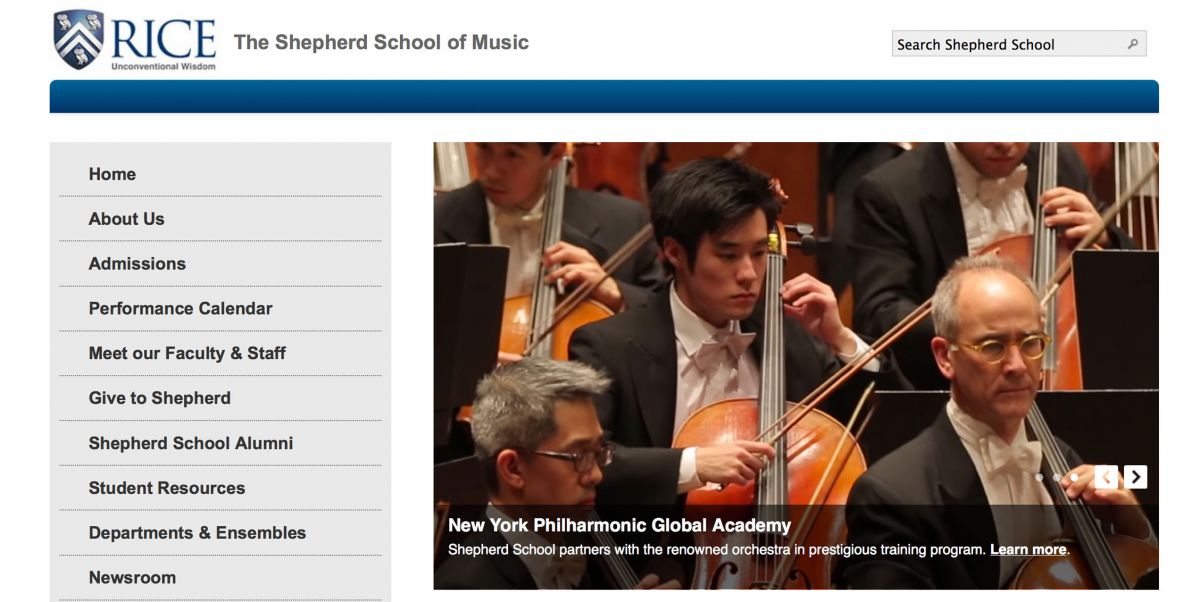 USC Thorton School Application Experience = D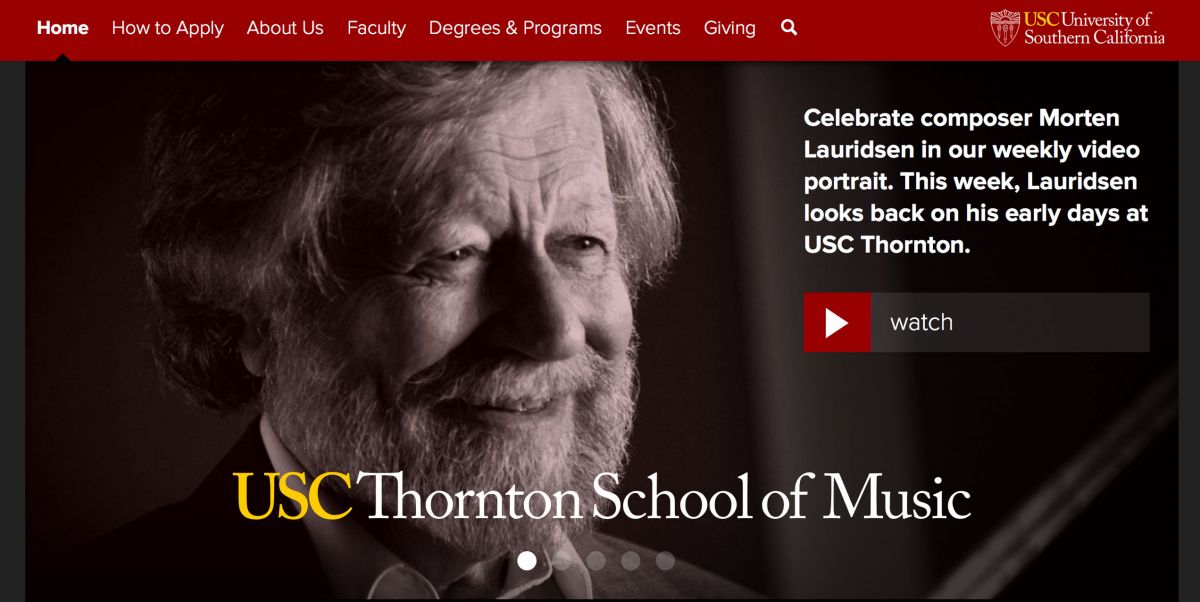 Yale School of Music Application Experience = F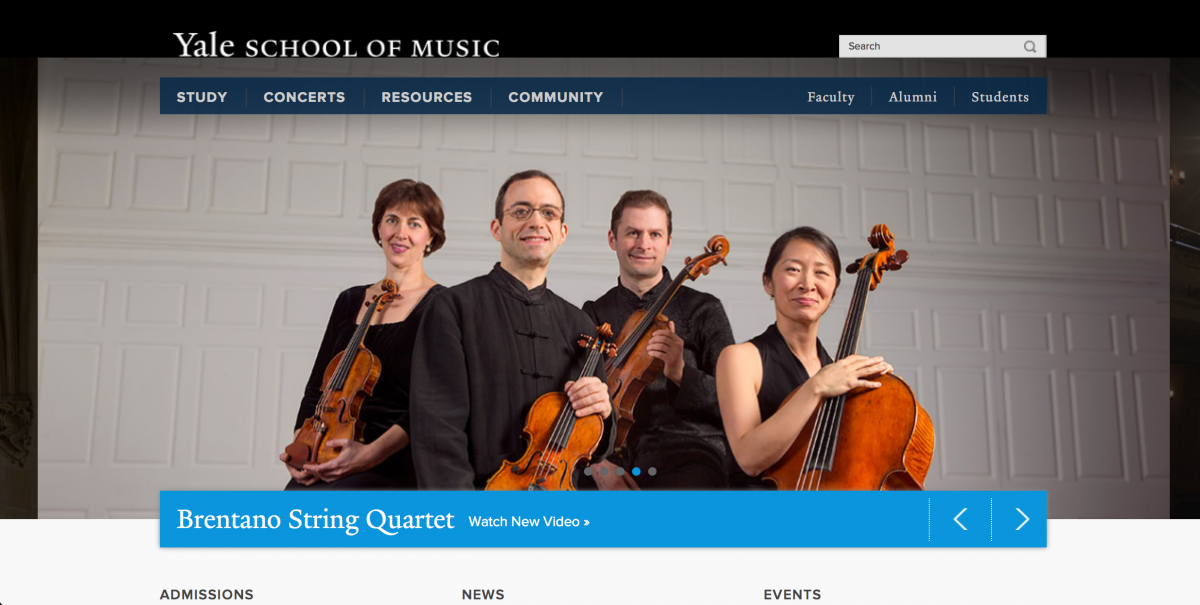 Higher Ed Music School Application Experience Findings
The Trend For Music School Websites
75% don't have a Call to Apply (CTA) in their primary navigation

If driving applications is one of the primary reasons our website exists, the CTA should be easy to find

100% of the Calls to Apply don't lead to an application

Finding the application is a 9 step or in some extreme cases a 20+ step process. If you click a button that says apply, it should lead to an application

100% of Universities send students to a 3rd party site to complete the application experience

Think of the different approaches of Apple vs Microsoft: Apple owns the client experience with stores that stun and engage customers. Microsoft outsources to 3rd parties like BestBuy and Office Depot. When you send customers off site, you lose control of your brand and diminish its value.

100% of the Colleges require users to create an account before they can access the online application

We need to change the way we think about the application experience. If possible, we should let them apply as a guest and create an account automatically
If you need more info about requiring account creation, check out Jared Spool's post on the $300 Million Dollar Button.
What Does it Mean?
Why did every University's application experience fail in our findings? It's not that our criteria is too difficult -- these are standard user experience criteria that we use with websites in many different industries. Our research shows a general trend for lead generation experience and specifically for higher ed that we need to examine the application experiences that we're asking prospective students to use. 
We didn't really uncover anything that prospective students aren't already saying online. These findings tell us that we need to listen to our audience and go back to the drawing board, and design a new digital experience that satisfies everyone's needs, including the needs of our potential new students. 
We can do better. We just need some time to think and plan a better experience for our students.
Need help with your website's application? Contact our team to: