Students applying to colleges and universities have made their frustrations quite clear on Twitter. Feel free to checkout some of our favorite tweets about the painful application experience. 
Here is the walk through of what it takes to find the online application for Thornton School of Music.
U of M Music School Built With:

Custom

Application Experience By:

Common Application
U of M's Application Experience - Homepage
No "Call to Apply" (CTA) in the primary navigation.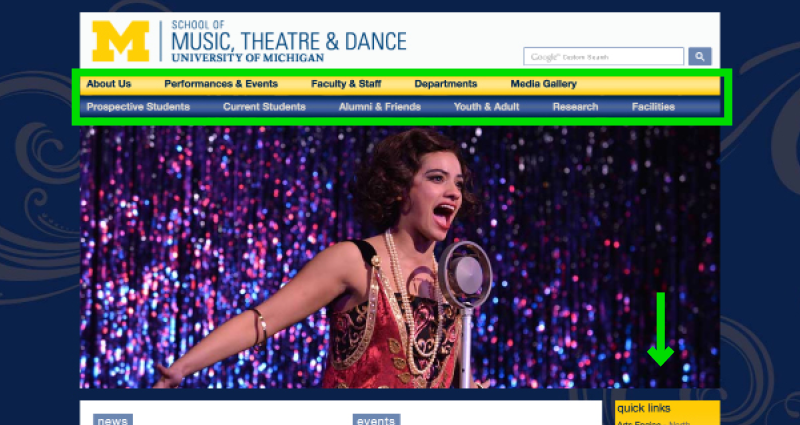 U of M's Application Experience - Apply
The "Apply" button is buried on the home page.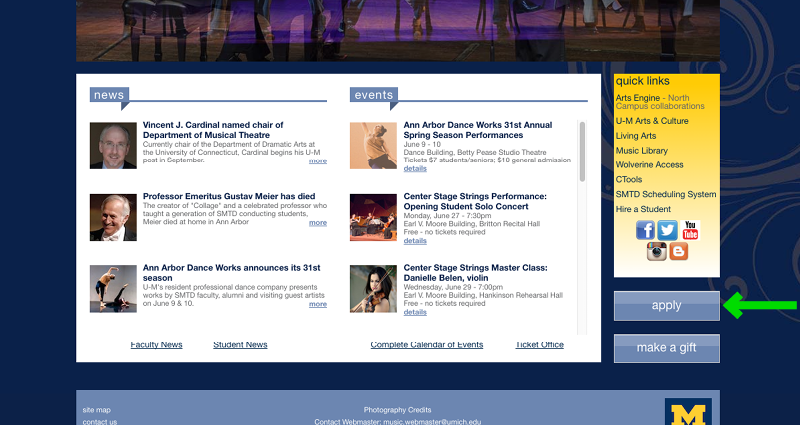 U of M's Application Experience - Apply 
After clicking the "Apply" button we come to this new page with various text based links.

U of M's Application Experience - Prospective Undergrads
More text based links and opportunity for users to go down the wrong path.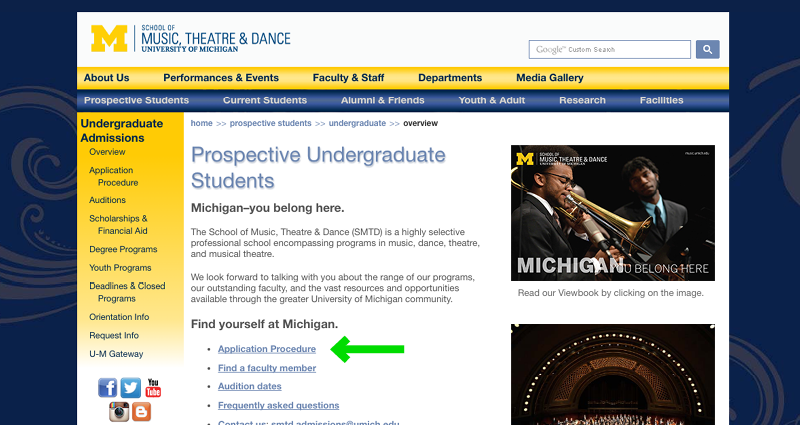 U of M's Application Experience - Admission Requirements
A lot of new information and a link to the Common Application.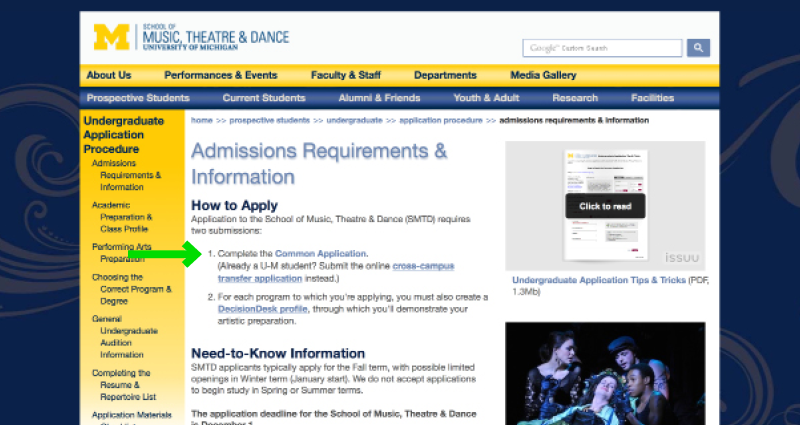 U of M's Application Experience - Common Application
Required account creation is one of the biggest user frustrations. Why do students need to create an account?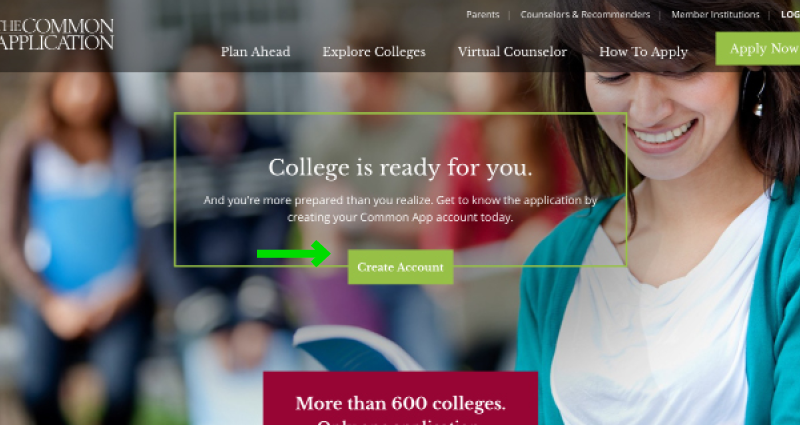 Just like eCommerce sites should not require users to create an account - in Higher Education we need to make it easy for students to submit the application and perhaps offer users the option to create an account after completing the application process. If we need more proof there is great article from Jared Spool about how removing the account creation requirement can make a $300 Million dollar difference.
U of M's Application Experience - Sign-In Page
Nothing much to say here except that if we didn't require a user account this step could easily be removed.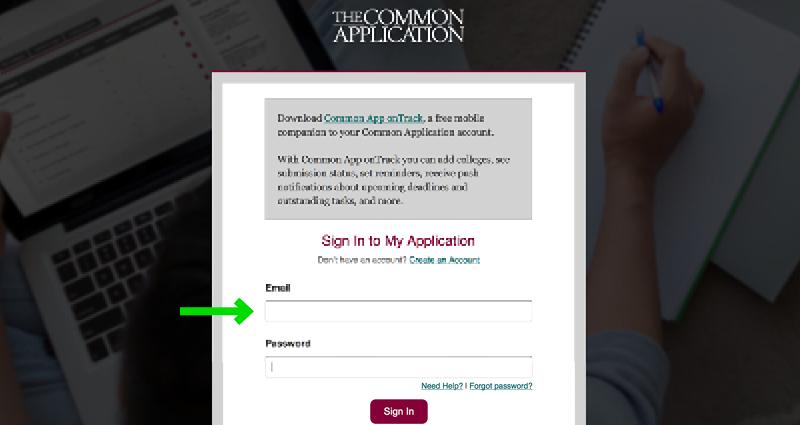 Conclusions
This process could easily be cut down by 5 steps if we:
Brought the CTA's to the forefront of the home and admissions pages.
Look into owning the application process and eliminating the user account sign up requirement.
We're about to ask students to make a serious monetary and life commitment for the next few years. Let's show students we are committed to them before they ever step foot on our campus. 
Or at the very least we could improve the experience by making the CTA's clearer, stronger and above the scroll on each page.