Back to top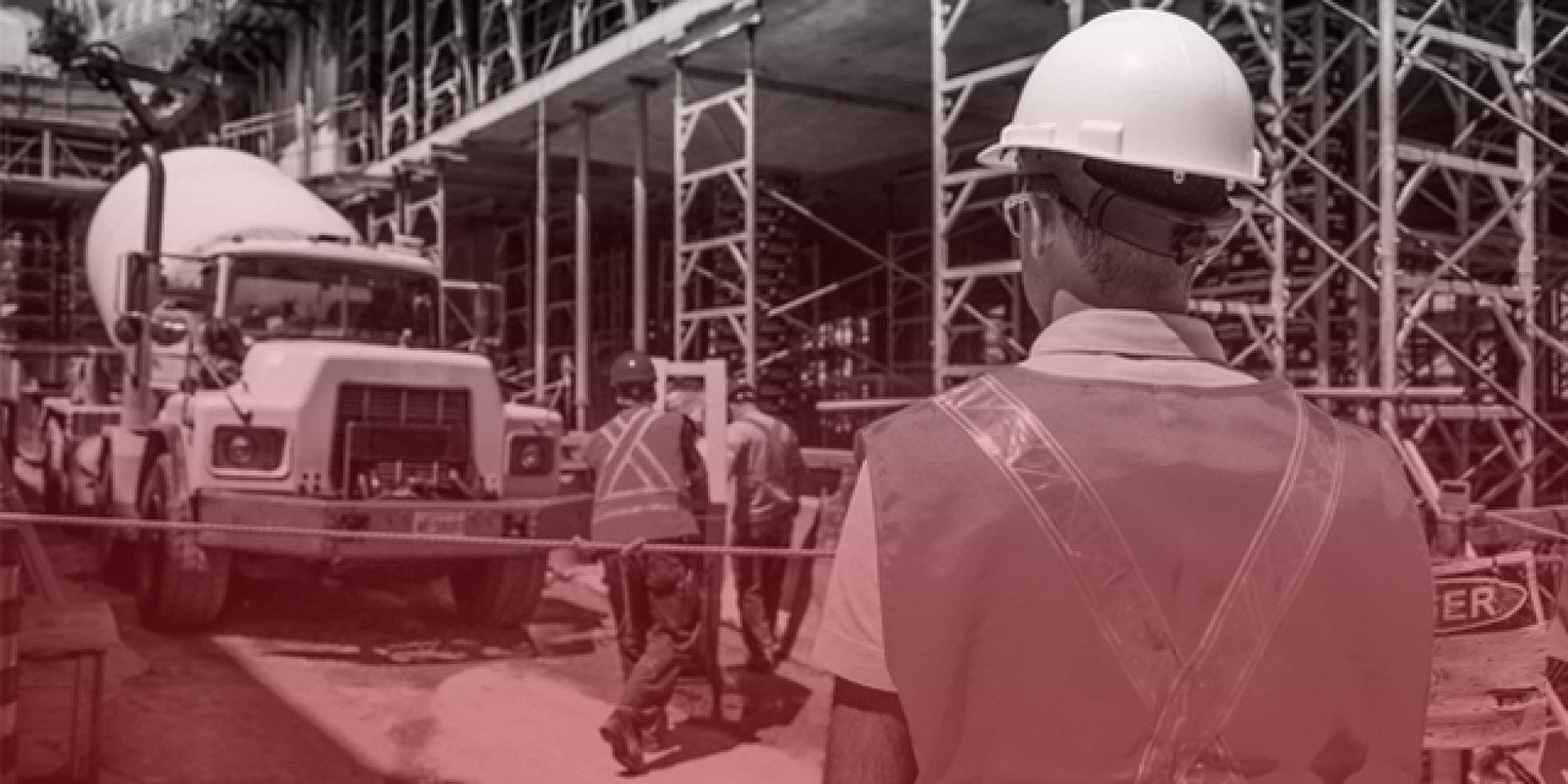 Construction Industry Job Scam: 7 Things You Need to Know
If you've ever experienced identity theft on any level, you know that it's an extremely invasive and upsetting experience.
The idea of a stranger having access to your sensitive information and masquerading as you is enough to send you off the grid. 
Lately, though, internet scammers are taking it to the next level by pretending to be official representatives of your company. Then, they get the info they need to steal the identities of job applicants. Although this can happen to any business in any industry, we know that there's been a recent epidemic in the construction industry. 
It's impossible to know what hackers will do next, but there are a few important things you should know to protect your company from being targeted.
What are Construction Job Scammers Doing
Imagine you're job hunting like crazy, posting your resume everywhere, applying for any position you seem remotely qualified for, and praying something works out. Then you get a job offer email from a major, successful company. 
You might be so excited that you fail to notice the atrocious grammar and hinky email address. And who could blame you when you've been working for this moment for so long?  
You respond to the email to accept or get more details, and they start asking for information about you. Or, they offer to send you a check and, for whatever reason, cash it and send the money somewhere else. 
Hopefully, this is when inner alarm bells start going off. Because yes, indeed, this is a total scam and they're just trying to get the job applicant's personal details. 
Why are Job Scammers So Convincing
Sure, some hackers are amateurs and not very good at what they do. But for every second-rate scammer, there's a real pro out there who knows just how to be convincing enough. 
The ones who are best at being the worst will email from addresses that look legit. So, if your company is Awesome Construction, the scam email comes from jobs@AwesomeConstructionGroup.com or some other variation of your business name. 
Others will come from AwesomeConstruction@gmail.com or Yahoo. And though it may seem obvious to you that this is not a legitimate email address a major company would use for job recruitment, it's important to remember that not everyone knows that. 
What Can Construction Recruitment and HR Departments Do?
The short and sad truth is there is no much once the damage has been done, but proactively you can. 
Be on The Lookout 
The first thing construction companies should do is be on the lookout for inquiries from candidates that your recruitment department has never contacted. If you get an email or a call from someone saying that they received a job offer from you, don't just shrug it off as a mistake. 
Instead, see if you can find out more about what lead them to believe your company contacted them. The more they can tell you, the better you can address the issue and take action to prevent it from happening again.
Inform Candidates
One of the most proactive things you can do is to set communication expectations on your careers page. Let candidates know how they can expect to hear from you. Also, mention what kinds of information you would never ask them to submit via email or over the phone. 
Streamline the Application Process
Large companies that do frequent recruiting and hiring should consider investing in a straightforward application experience through their website. Then make it known that you will never offer a job to a candidate who has not completed that process. 
File a Complaint
If you know for sure that hackers are contacting people as your company, then you can take action by filing a complaint with the FTC. This won't undo what's been done, but it can help the authorities catch the people who are committing these fraudulent acts.  
Purchase Similar Domains
Our last tip may be a good one regardless of whether or not your company has been targeted by hackers. If they're available, consider purchasing domains that are similar to your main company domain. 
This will make it harder for companies to pretend to be you online. It will also prevent other companies from snagging a name that's the same or similar to yours. These days, when naming a new company, people often start with domain availability. So by buying up all the good ones, you make your name a less attractive option.
Bad Things Shouldn't Happen to Good People
It's awful to think of job searchers putting their identity and security at risk because they're so excited about an offer from your company. 
And if there's anything we can do to help you beef up security or improve your careers page, please don't hesitate to get in touch. We love sabotaging hackers.