Back to top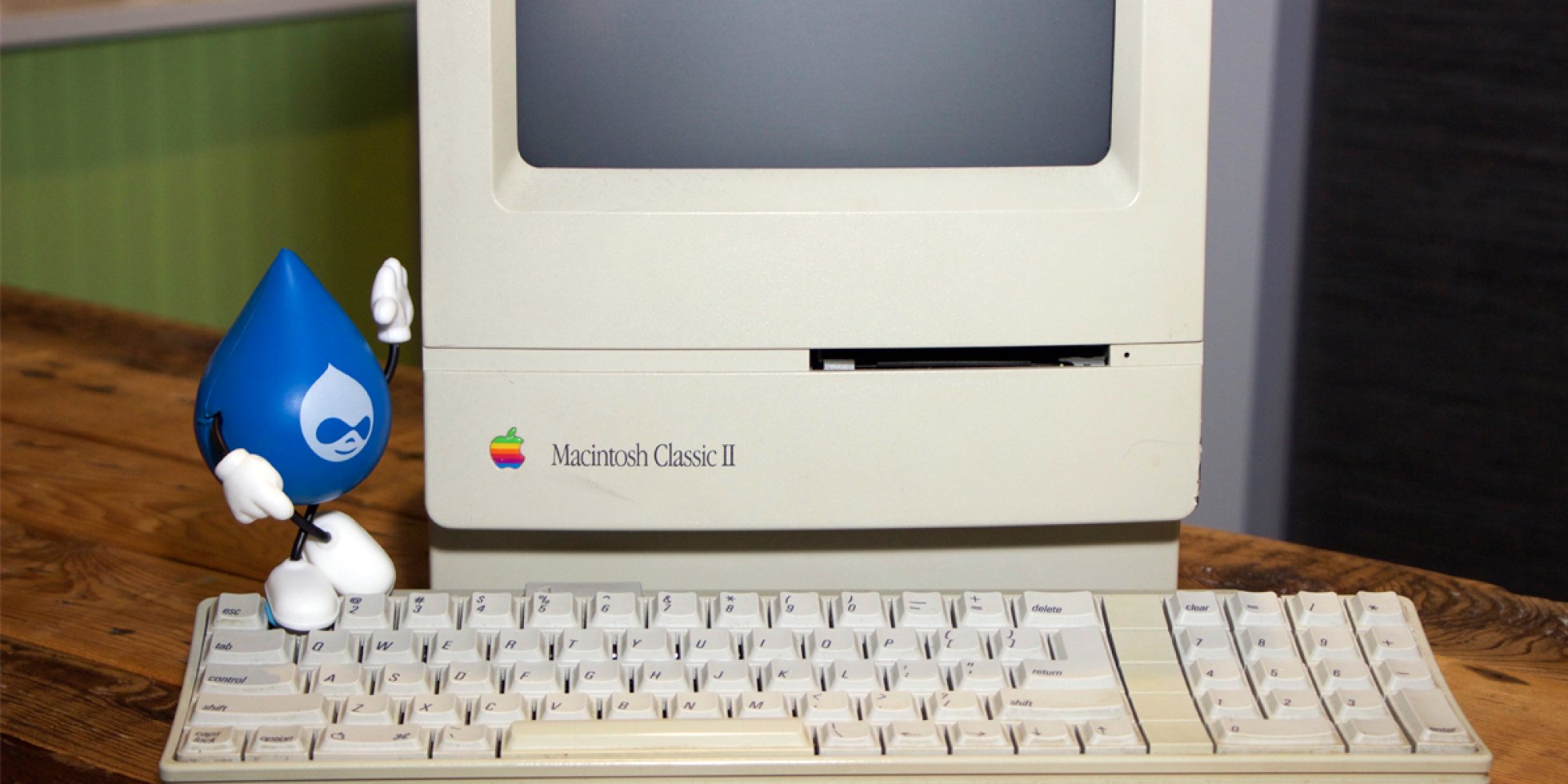 Do We Really Need to Upgrade to Drupal 8? Yes! And Here's Why...
When it comes to the technical specs of your website's content management system (CMS), you probably don't really care… as long as it works.
And even though we're techy website nerds at heart, we totally get that.
That's why we want to just give you the quick and dirty details you need to keep your website on track while you focus on running your business.
If your website is currently running on Drupal 6 or 7, then Drupal 8 (D8) is already on your radar. And while you've got time to decide when and how you proceed, we think this is the perfect time to start laying the groundwork for migrating to the newest, best version of Drupal in history.
Why Upgrade to Drupal 8?
Since Drupal began, each new iteration involved a costly migration process. It's not been as simple as, say, clicking "Update" on your iPhone. Without getting too technical, it requires manual or automated migration of site configuration (structural elements such as fields) and content (nodes, users, taxonomy terms, etc.) as well as upgrading contributed modules (where available). If you think that sounds like a pain, it is.
The good news is that Drupal listened to their users and have completely changed their CMS to make all future upgrades a cinch - no more migrating of data. Huzzah! So, put simply, the biggest reason to upgrade to D8 is that it's the last major upgrade of this kind that you'll need to do.

Source: drupal.org
But let's also not leave out that D8 is just plain awesome and includes some new features you will love:
Content management is much easier and more intuitive for non-programmers.
It's got a mobile-first approach, meaning responsiveness is automatic and it's much easier to manage the site from a smartphone.
It helps your site load faster and perform better, which can improve search rankings and user experience.
It includes Drupal Commerce 2, which is just as good as any other e-commerce platform on the market. 
How Much Will It Cost?
The answer to this question really depends upon your unique site, the features you have and the amount of content that needs
to be migrated. Migrating sites to D8 can be a labor-intensive process that is different for every site. But it should be considered an investment for your company's future because once it's done, you won't ever have a migration of that magnitude again.
Can We Improve During the Upgrade Process?
Absolutely! You know when you move to a new home and you decide to throw some stuff out, upgrade some furniture and really decide how you want your new place to feel? Well, moving to D8 gives you the same kind of opportunity.
We highly recommend taking the time to assess your current site and think about things that can be improved as you move to D8. Maybe that just means refreshing some images and copy. But it could also mean doing a home page redesign or adding a filterable portfolio section. The point is, this is a great time to add features that will improve the user's experience on your site.
Should We Just Switch to Another Platform?
Drupal is still the most robust, customizable and secure CMS around. So while you could use this as an excuse to move to WordPress, we wouldn't recommend it. Moving to another CMS will require even more time and effort than a move to D8, so why not stick to the platform that guarantees the best performance?
What Will Future Upgrades Entail?
This is the best part - migrating to D8 is the best way to future-proof your website. To upgrade to D9, D10 and beyond, there will be no migration required. So you can rest assured that you won't have to budget time and money for those future changes.
What Happens If We Don't Upgrade to Drupal 8?
For now, not much. However, D7 and D8 will both reach end-of-life (EOL) in November 2021 and no longer receive support from core maintainers. In this context, "not supported" means that Drupal will stop providing updates and bug fixes that keep your site secure and error-free, leaving it incredibly vulnerable.
Some web development companies may support D7 sites into 2022, but EDUCO will not be one of them. And it's likely that if you don't update in time, your site could even be flagged as "insecure" in third-party security scans. So, the clock is certainly ticking.
How to Pitch a Move to D8 to Your Team
So, you're convinced that an upgrade to D8 is super important. But you still have to get your team on board to justify the added cost. Here are a few key points you can use:
"It will be easy for our team."
Migrating to D8 is not labor-intensive for your team - your website maintenance company will do all the heavy lifting while you go about your usual business.
"It won't interrupt operations."
There will never be a time when your website is down or wonky for your customers. We do our work behind the scenes so that your visitors will never know that a huge migration is happening. 
"We won't have to do this again."
This is an investment in future-proofing your website and ensuring that it remains as secure, easy to manage and fast as it possibly can be. Once it's done, you won't have to worry about future upgrades of this scale again.
"Moving off Drupal is harder than migrating to D8."
Switching platforms usually entails a complete redesign of your site. This means setting up new infrastructure, researching and installing new plugins or modules and retraining your team on a new CMS.
"Drupal is still the best CMS on the market."
Drupal is, without a doubt, the best CMS for enterprise-level businesses. The security it offers is unparalleled, which is huge in a time when hackers seem to be getting better and better at being the worst.
Ready to Get the Ball Rolling?
Here's what to do for a seamless D8 migration:
Contact EDUCO for a custom quote and timeline. 
Schedule a migration kickoff meeting to discuss any changes to functionality or branding.
Let us do our thing. After we complete development, you'll get two rounds of review to ensure it's all perfect.
We'll launch your improved D8 site and you'll be trained on any new features.
So, get in touch now so we can get you on the path to an up-to-date, future-proof website that will serve your business well for many years to come.