Clutch, a leading research firm that publishes free analysis of leading web designers and developers released a report analyzing major Drupal web development agencies from around the world. - See more at: clutch.co/developers/drupal/research
Clutch is based out of Washington D.C. and aims to provide quantitative analysis of the leading IT and Marketing service providers in an effort to help with purchasing decisions within organizations of all sizes. 
EDUCO was #11 on their list with a 9.3 rating out of possible 10 based on client references. Simultaneously in addition to this ranking, but in a separate report that Clutch published: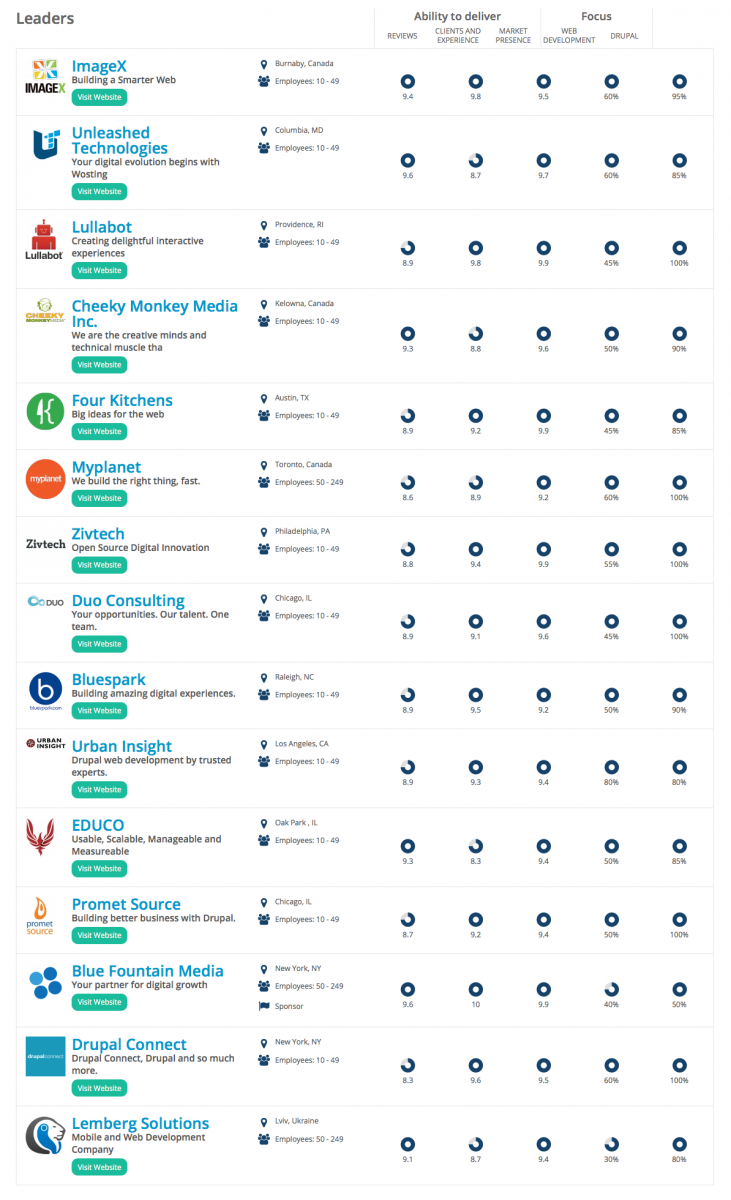 Interested in working with one of the leading Drupal firms in World?