In the last several weeks, there has been unprecedented interest in supporting black-owned businesses. Thanks to the worldwide protests for racial equality and the gathering momentum of the Black Lives Matter movement, many consumers are making a conscious effort to put their money where their morals are and "buy black." As a black-owned business ourselves, we find this societal shift encouraging.
If you haven't before, now would be the perfect time to assess the level of diversity in the vendors you engage. But in order to address issues of economic inequity, we must go one step further and seek out businesses that are owned and operated by black entrepreneurs. 
There's no shortage of lists that highlight black-owned restaurants and retail businesses–which is awesome–but they're just the tip of the iceberg. There are plenty of Chicago black-owned companies offering excellent professional services for other businesses. 
Take a look and bookmark this page for the next time your company needs a service provider.
---
Accounting & Management Consulting
Every organization needs a great CPA. If you're looking for accounting services, consider one of the largest minority-controlled accounting firms. Founded in 1974, Mitchell Titus offers a wide range of services, including accounting, employee benefit plans, internal audits and tax consulting. 
They say, "True diversity draws upon our uniqueness, so we look at a business from multiple perspectives. We use this diverse thinking to improve outcomes for our clients."
---
Business Attorneys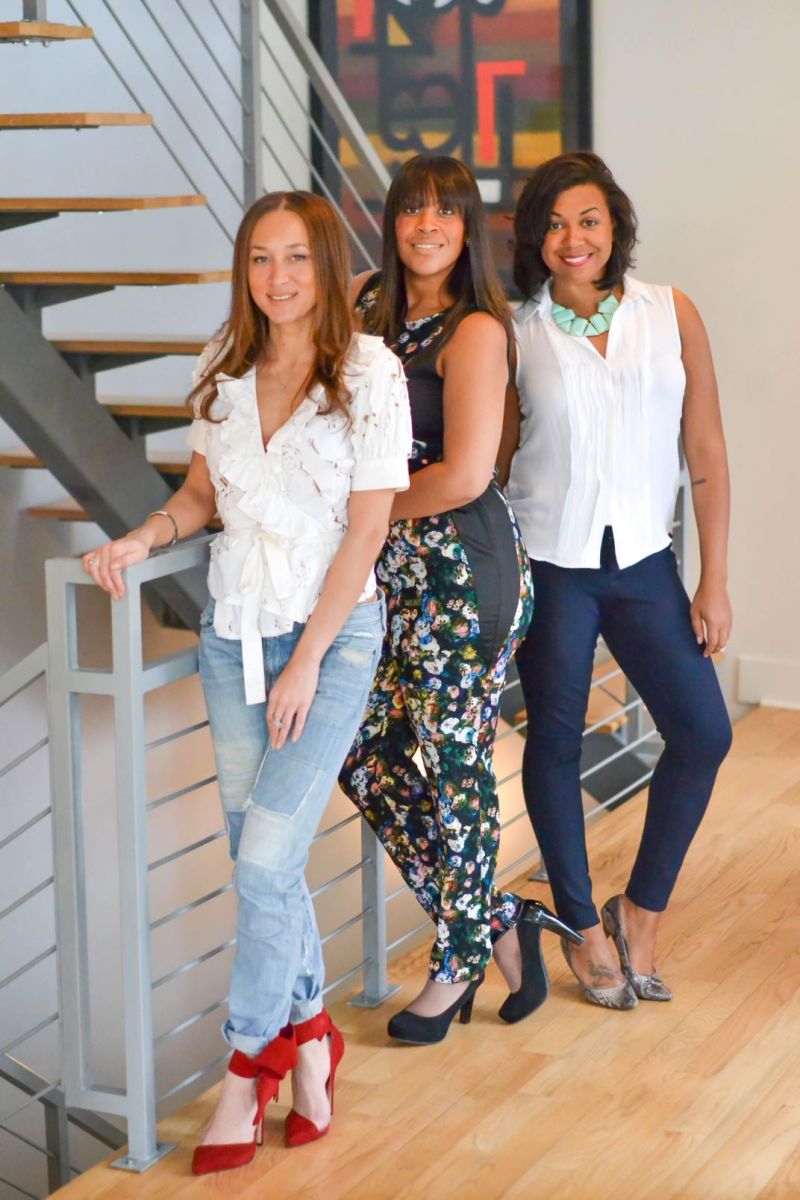 Owned by three black, Millennial women, this law firm is a breath of fresh air. In an interview with NBC, founder Yondi Morris-Andrews says she wanted to start the company to create a more inclusive, respectful environment for people of all races and backgrounds. 
And these days, business is booming. They have worked with professional athletes and celebrity chefs, but they also specialize in helping entrepreneurs and start-ups set up shop the right way.
Hiring and working with diverse vendors and companies is beneficial, not just from the standpoint of 'checking the box.' Research shows that companies that have more diverse workforces outperform and out-innovate those that don't. Beyond the advantages to the client, hiring minority-owned businesses will help to close the wealth gap and strengthen communities while also setting an example for and holding  other companies and clients accountable to do the same.
---
Business & Tech Education
For organizations that invest in continuing education for their team, BLUE1647 is an excellent resource. They specialize in business and tech training courses for anyone who wants to learn. But they also have unique programs like Women in Technology Entrepreneurship and Latina Girls Code. 
Ignite, owned by the same organization that runs Blue Lacuna, offers a range of unique services and programs that cater to entrepreneurs - everything from workshops to a small business incubator to their own crowdfunding platform. 
Entrepreneurs of color, as a whole, do not have equal access to the same resources and tools as their counterparts to start, build and grow their business. The gap created by this disparity results in the success of few and failure of too many. The time is now to level the playing field. That is our work!
---
Cleaning Services
This is one of those necessities you might not think of much, but it's another great opportunity to contract with a black-owned company. This family-owned, Minority Women Business Enterprise (MBE/WBE) cleaning company is bonded, insured and based in the West Garfield Park neighborhood of Chicago. 
They offer cleaning services for residential and commercial spaces, as well as move-in/move-out, and vacation rental properties. If you have an office space, no matter the size, it's smart to set up a regular cleaning crew to keep the space tidy, disinfected and welcoming to your team and visitors. 
---
Co-Working Space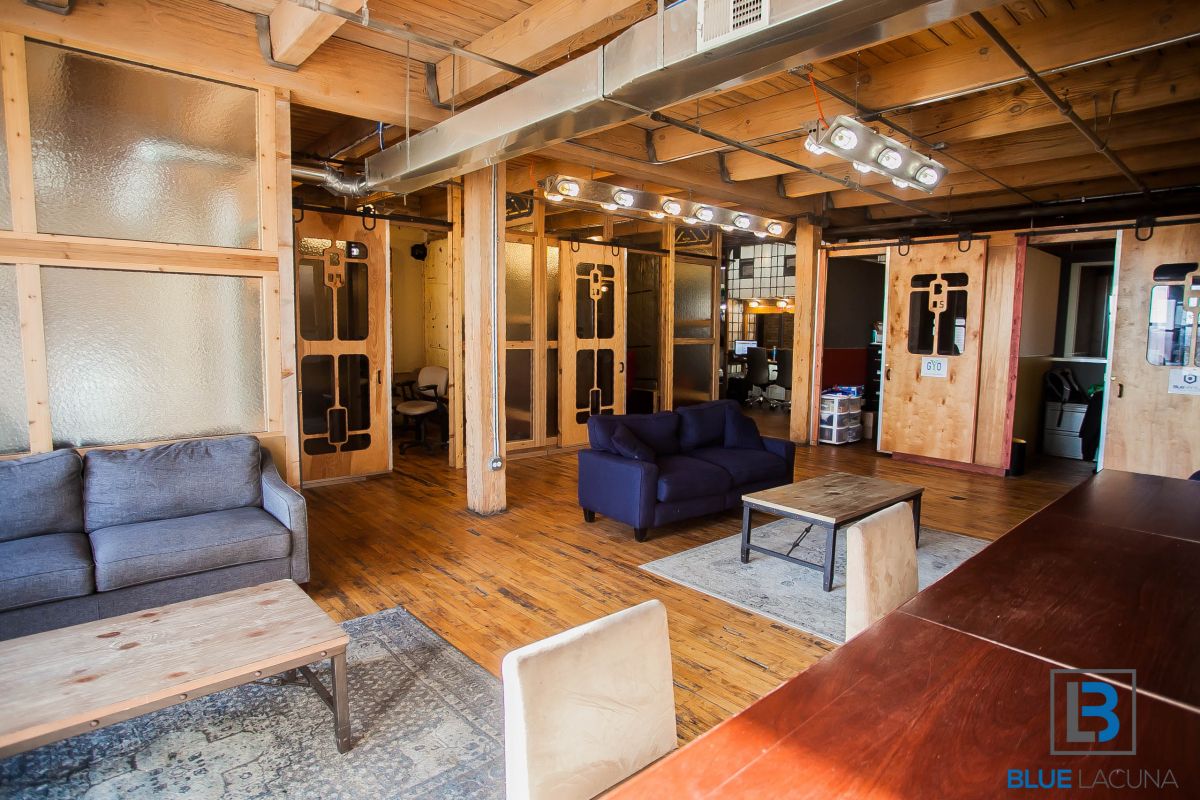 Many small businesses and solopreneurs need a co-working space these days. While there are many to choose from in Chicago, we'd love for you to take a look at Blue Lacuna, an amazing black-owned co-working space that's run by Ignite Technology & Innovation.
This Pilsen space has a super hip, industrial vibe and offers a bevy of cool amenities: open seating, printers, copiers, fax, 3D printer, standing desks, private offices, free parking, lounge, conference rooms, event spaces, and a podcast studio. They even offer individual members access to low-cost healthcare plans.  
---
Digital Marketing
We didn't feel this list would be complete without including yours truly. Started in 2007 by Chris Mickens and Marty Vernon, EDUCO is your one-stop-shop for web design and development, digital marketing and consulting, branding and graphic design, video production and photography.
As one of the few black-owned web design companies in Chicago, EDUCO works with clients in a variety of industries, ranging from entertainment to education with a particular focus in the construction, manufacturing and tourism industries. With a small, diverse team, we provide a boutique approach that makes every client feel like they're at the center of our universe. 
We recently sat down with EDUCO co-owner, Chris Mickens to have an honest conversation about what it's like to be a black woman leader in the tech industry. See why representation was so important in her own journey and find out what actions EDUCO plans to take to help increase diversity in our field.
---
Diversity & Inclusion Consulting
If you've ever worried that your company isn't inclusive enough and you're not sure how to change the status quo, it could be time to consider diversity and inclusion consulting. And it makes good sense to work with a company that brings firsthand experience of the challenges facing minority employees. 
The Kaleidoscope Group is a pioneer in the industry and has been providing diversity consulting since 1993. They offer businesses help with diversity and inclusion strategies on both an individual and organizational level. They help non-profits, businesses of all sizes and government agencies. For organizations that are ready to embrace the mindset that diverse teams create better outcomes for everyone, this is a perfect next step. 
---
Diversity in Tech
If you're a tech-based company, you've probably noticed by now that there is a lack of diversity in the industry. As a black-owned web design company with a diverse team, we've certainly observed and lamented that fact. But what is there to do about it? 
Black Tech Mecca (BTM) seeks to answer that question. Their mission is to, "…inspire the development of thriving Black Tech Ecosystems to ensure Black people are full participants in the global technology sector." They do that through original research and work with government, academic and private organizations. 
If your business is based in tech and you would also like to see more diversity in the field, consider getting involved with BTM by offering your skills, resources and ideas. They welcome collaborative partnerships and sponsorships with other organizations that believe in their mission. 
---
Photobooth
Once it's safe to have in-person social events again, you're going to want to appreciate and commemorate those celebrations even more! And what better way to add a memorable touch than with a photo booth? Kenya Party Photo offers a fun, interactive experience that can be customized to fit your next event's theme.
---
Photography
Located right here in Oak Park, Jamila Yipp is a mighty mompreneur who offers photography services for personal occasions as well as professional headshots at very affordable rates. She often hosts monthly headshot happy hours as well as mini, private sessions on the weekends. 
This makes it easy for busy professionals to fit the time into their schedules. Yipp's headshots certainly have a professional look for business, but they also have a distinctly warm and intimate quality that sets them apart. 
Diversity is at the core of my businesses beliefs and capturing not only ethnic but financial diversity as well. Also by working with diverse clients I am able to tailor my sessions around what they are looking for. Not all editing styles and shooting styles are cookie-cutter, and sometimes our culture determines what we are looking for in a session, and by me taking this approach I am able to adapt with my families.
---
Public Relations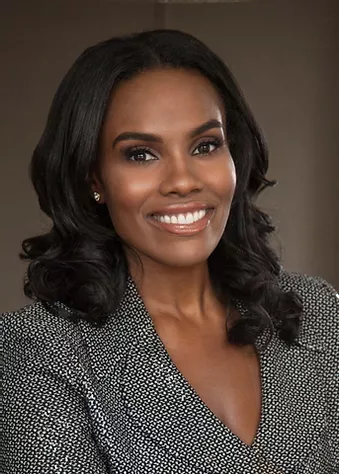 Rise is an expert, boutique PR company owned by two powerhouse female entrepreneurs. They help businesses, non-profits and campaigns to refine their message, and build relationships with their target audience and key players in their industries. 
Rise offers a wide variety of communication services, including media relations, community engagement, crisis management and more. They work with clients ranging from ComEd to The University of Chicago to Prada. And if CEO and founder Tarrah Cooper Wright looks familiar, it could be because she served as press secretary for Mayor Rahm Emanuel.
At Rise, diversity is in our DNA and our diverse perspectives, experiences and talents help the companies, causes and campaigns we work with communicate better and more strategically. We also help our clients implement policies, processes and procedures that strengthen their culture and create true inclusion, which grows their bottom line.
---
Sign Makers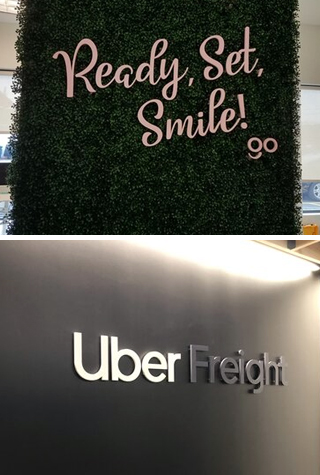 When it comes time to make your business stand out with a distinctive sign, consider looking for local sign artists of color. One black-owned Chicago sign business whose portfolio we dig is A Perfect Sign. 
Working in a variety of media for over 30 years, owner Janda Fraire has created beautiful signs for organizations like Uber, Robert H. Lurie Comprehensive Cancer Center, the City of Chicago and many medical and legal offices. 
When we asked Fraire why diversity is important in her business she said, "Diversity has always opened the door to greater creativity..."
...For too long architecture has been dictated by men, and it shows on every modern skyline. Diversity, either by gender or race, has begun to change the traditional standards slowly. It is a welcome change to see that reflected within a space or in a modern city.
---
Move the Needle
Adopting more inclusive and equitable practices in your workplace is not something that happens overnight. As individuals and organizations, we all have to engage in intentional thought and action that helps move the needle over time. And one of the best ways we know how to take meaningful action is to support black-owned businesses in our own communities. 
We hope this list has given you some ideas on ways your organization can use partnerships and contracts to support black entrepreneurs in a tangible way.