Back to top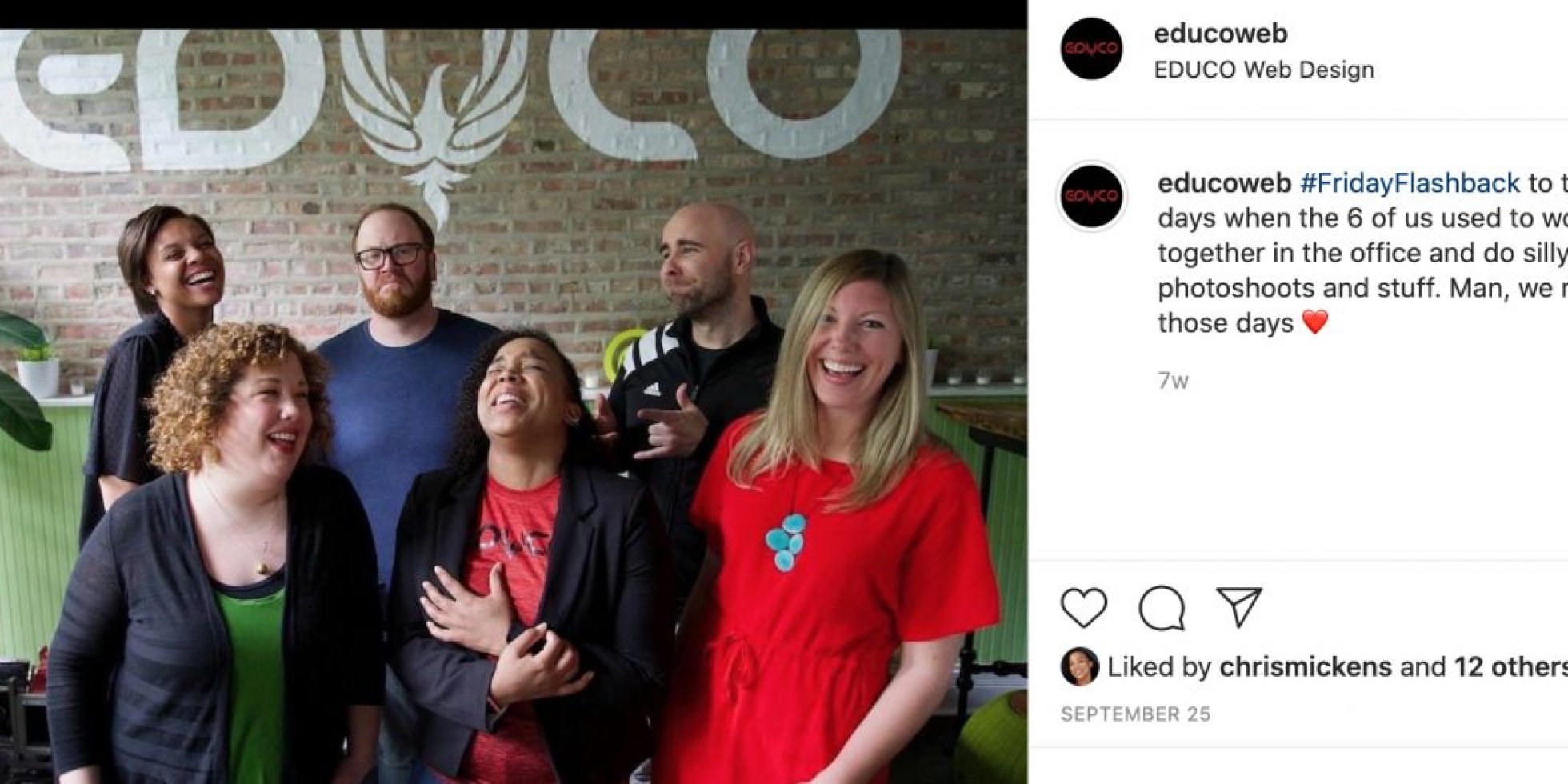 Social Media Topics: 19 Things to Post When You Don't Know What to Post
It can be daunting to be in charge of your company's social media content, especially if you don't have a team of content creators behind you. 
Many small to medium-sized businesses have a marketing department of one or two. And when you're on your own, you may feel like you're pulling a rabbit out of a hat whenever you sit down to create social media posts. 
When you have a blank white box and a blinking cursor staring you in the face, it's time to shake things up. Seek fresh ideas, new post formats and engaging ways to represent your organization.
Take a Position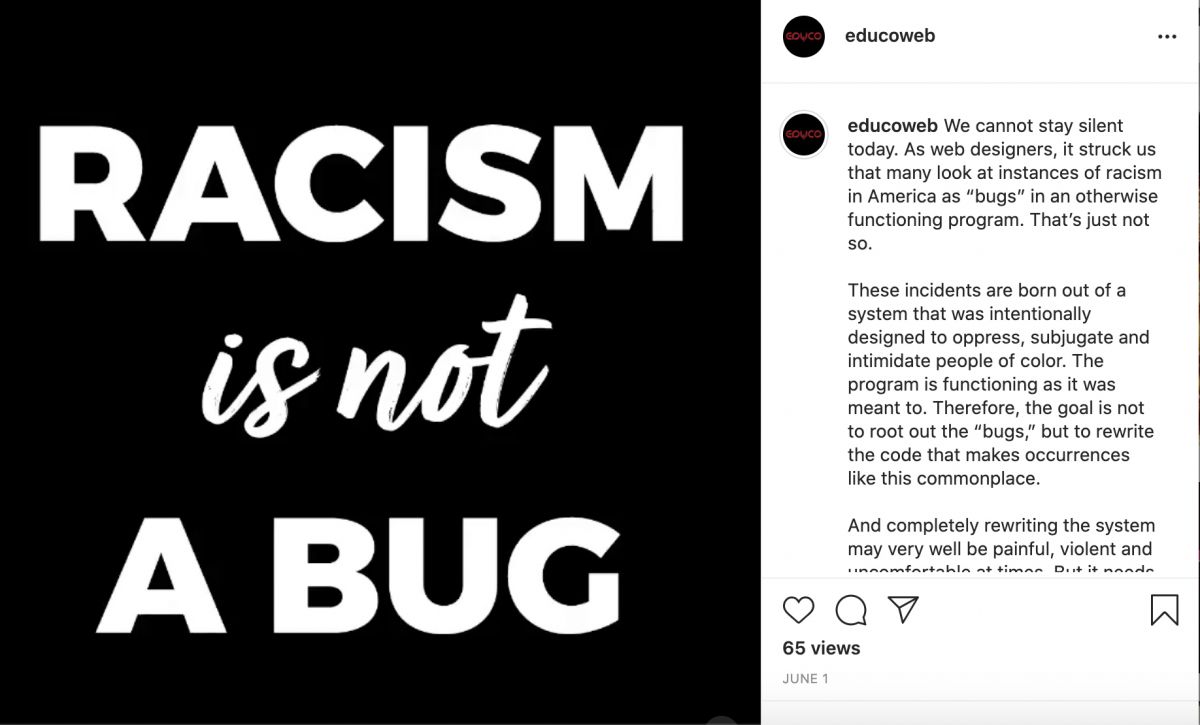 It's common for companies to steer well clear of anything resembling controversy, but it's kind of boring. While you don't want to risk alienating your audience, you may benefit from taking a position on an issue that's in the news or one that's relevant in your industry. 
Some people may not agree with you, but maybe you'll spark an interesting debate. And you'll certainly be endeared to those who respect you for sharing your opinion. 
Get a Quote
Think of someone in your company who is great at sound bites and ask them a probing question about the work they do. Then turn their quote into a cool, graphic image that can be shared across all platforms. 
Make a Playlist
This is perfect for any organization that needs to add some fresh variety to their social feed. And it's suitable for almost any industry. Construction companies could do a playlist about cities they work in or build-themed songs; educational institutions can do a playlist with songs about learning and any company can tap their team for a favorite song each. Check out EDUCO's Spotify playlists for a little inspiration.
Throwback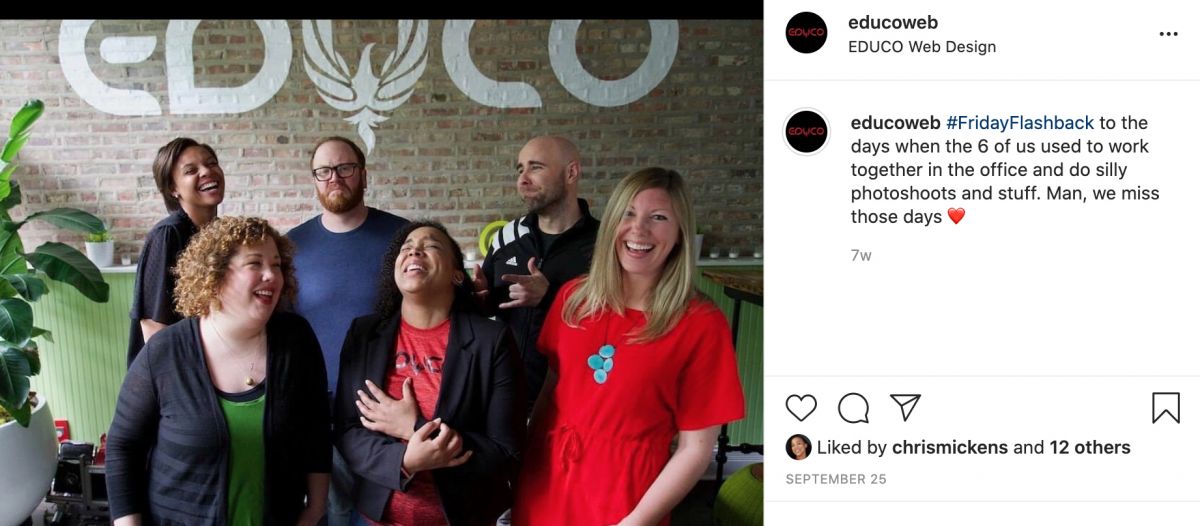 In the time of COVID, it may be impossible to get new photos of your team in action. So, why not embrace a #ThrowbackThursday or #FlashbackFriday and share some pics of past events or candid moments in the office? Even if the photos are old, they'll be effective at showing the human side of your organization. 
User-Generated Content
When you're really out of ideas, take the handy shortcut of reposting content about your company that's been shared by others. You can easily find this on platforms like Instagram by going to your page and clicking on the person icon at the top of your feed. This will show you all the posts you've been tagged in. Copy and paste away! Just be sure to tag the original poster to give them credit.
Promote Articles
Even if your team isn't churning out new blogs at the moment, you can go back into the archives to promote articles that are still relevant. And therein lies the beauty of evergreen blogs! Before sharing, just give it a quick read to make sure that nothing needs to be updated to reflect changes. 
Memes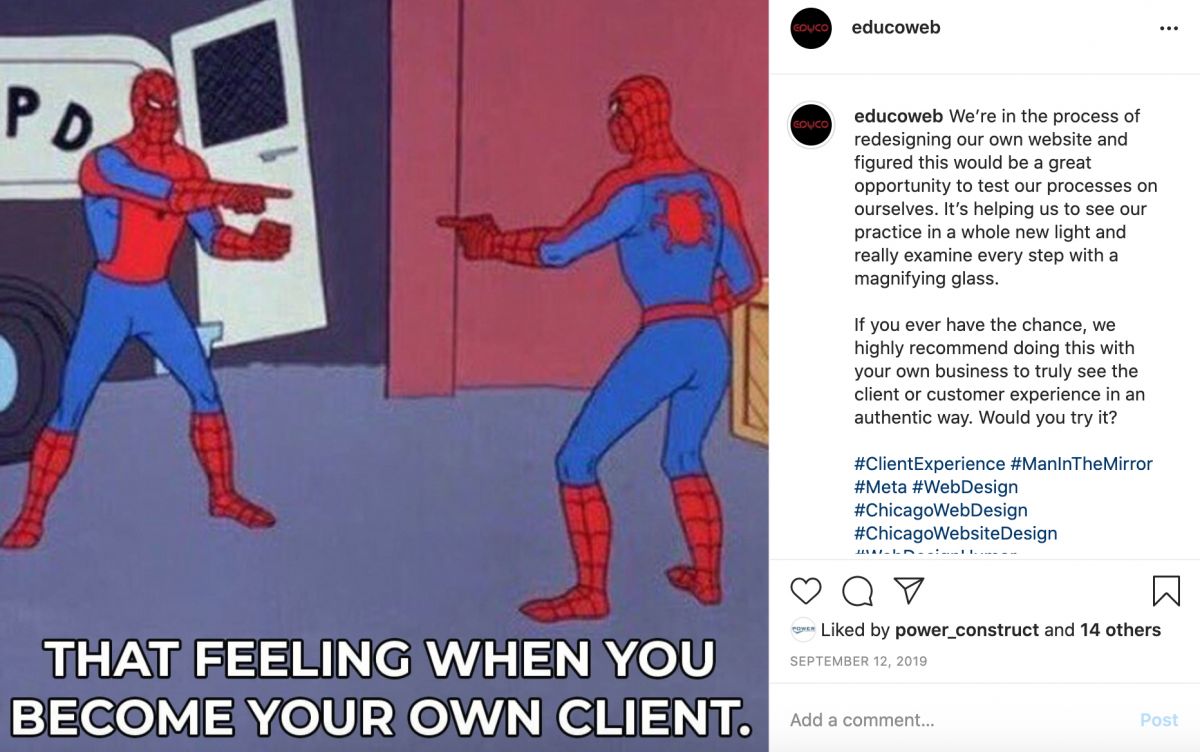 If you spend any time on social media these days, you know that memes are everything. Think about how you can create one that's relevant to your industry. You could even turn it into a company-wide game by challenging your whole team to create the funniest meme that your audience will love. 
Testimonials or Reviews
Sick of finding new ways to say your company's product or service is awesome? Let others say it for you. Use their words to accompany a high-quality image or turn a short quote into a graphic image. 
Video Interviews
Your audience will never get tired of getting to know the humans behind the brand. Ask a few interesting members of your team to let you record a quick video interview (Zoom is OK too!) getting their takes on industry issues or even a peek into their life. You could ask about their favorite things to cook, watch, listen to, etc. If it sounds daunting, stick to 1-minute videos and do a rapid-fire interview as you see on some talk shows.
Answer FAQs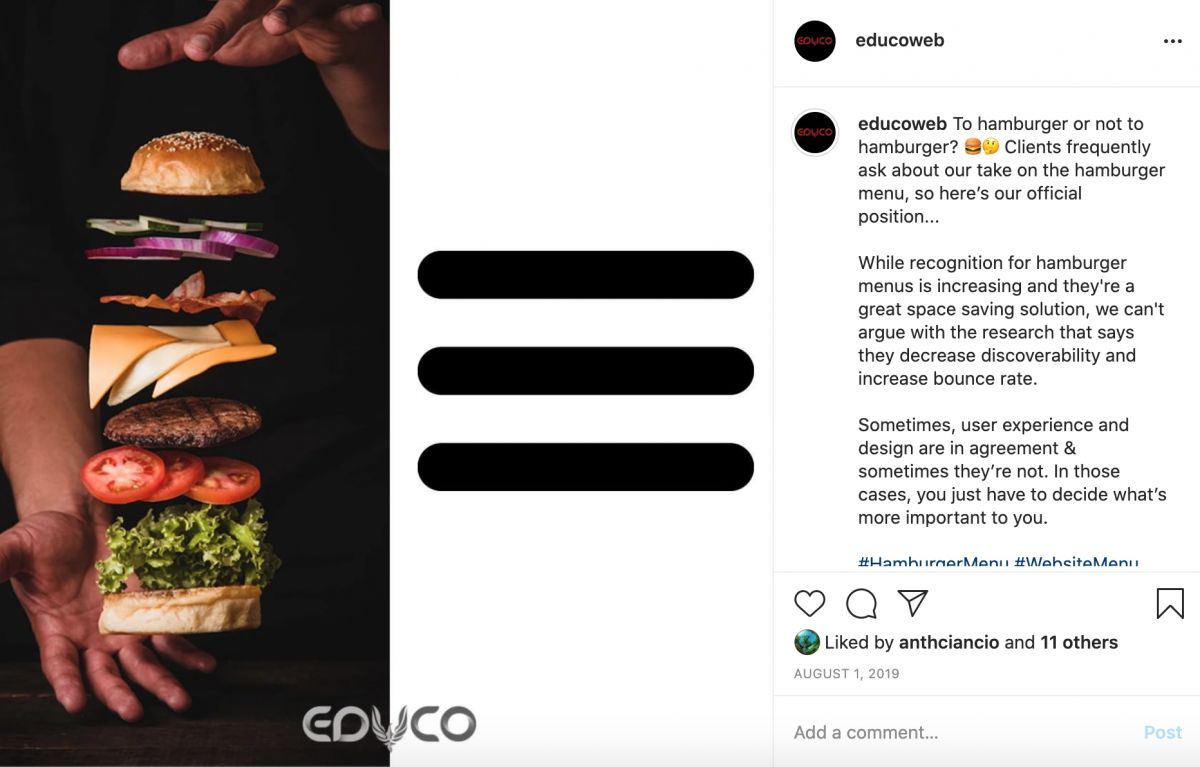 Think about the most commonly asked questions from your clients or customers and use your social media feed to address some of those questions in an easy-to-digest format. 
Do a Poll
Some platforms (Twitter, Facebook and Instagram Stories) allow you to easily create a poll. This is a super quick and fun way to engage your audience while also potentially gathering useful information about their opinions.
Look Back
Nostalgia never goes out of style. Create the occasional post that compares what your industry or company is like today to what it was like 10, 20 or even 50 years ago. In the caption, ask your followers to share their memories or thoughts on how things have changed.
Weird Holidays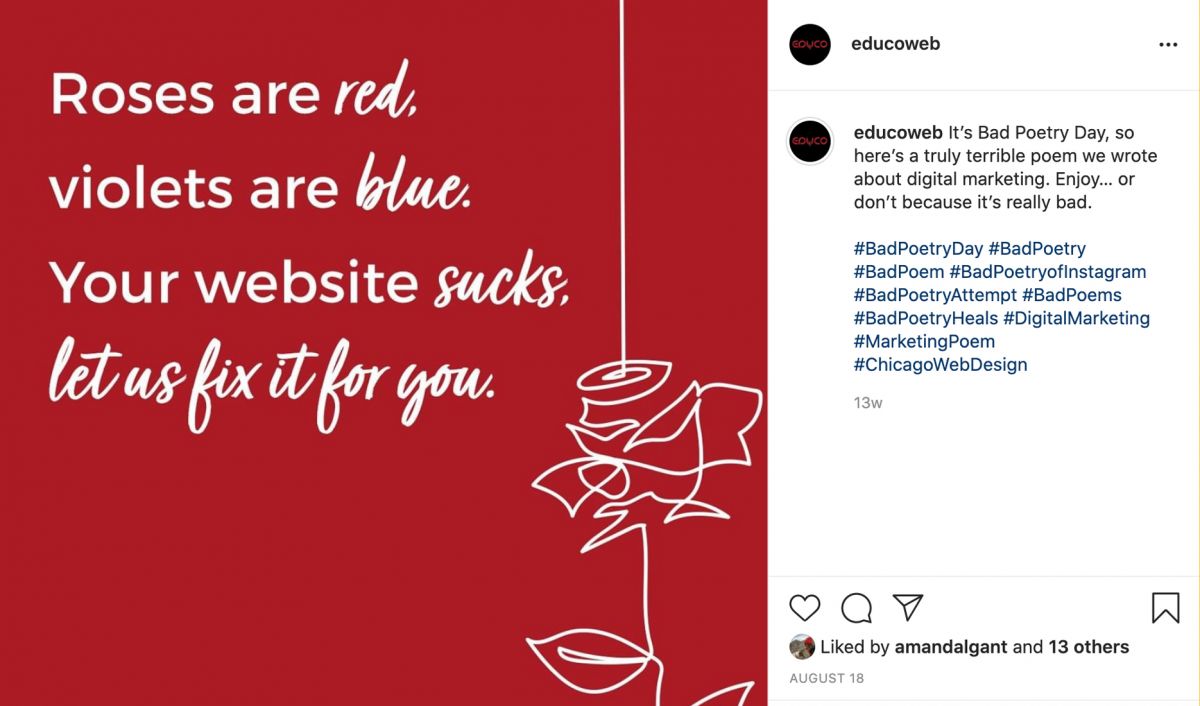 Your organization probably already posts for the major holidays, but consider adding some of the more obscure ones if they're relevant to your company or industry. They can range from more serious, awareness-based holidays to silly ones that bring a little levity to your social feed.
Share Statistics
Numbers can be very powerful, especially when you put them in an eye-catching graphic. You can put several statistics together in a more in-depth infographic or just zero in on one powerful stat that illustrates something important about your industry. Just be sure to use the caption to discuss its significance. 
Carousel Post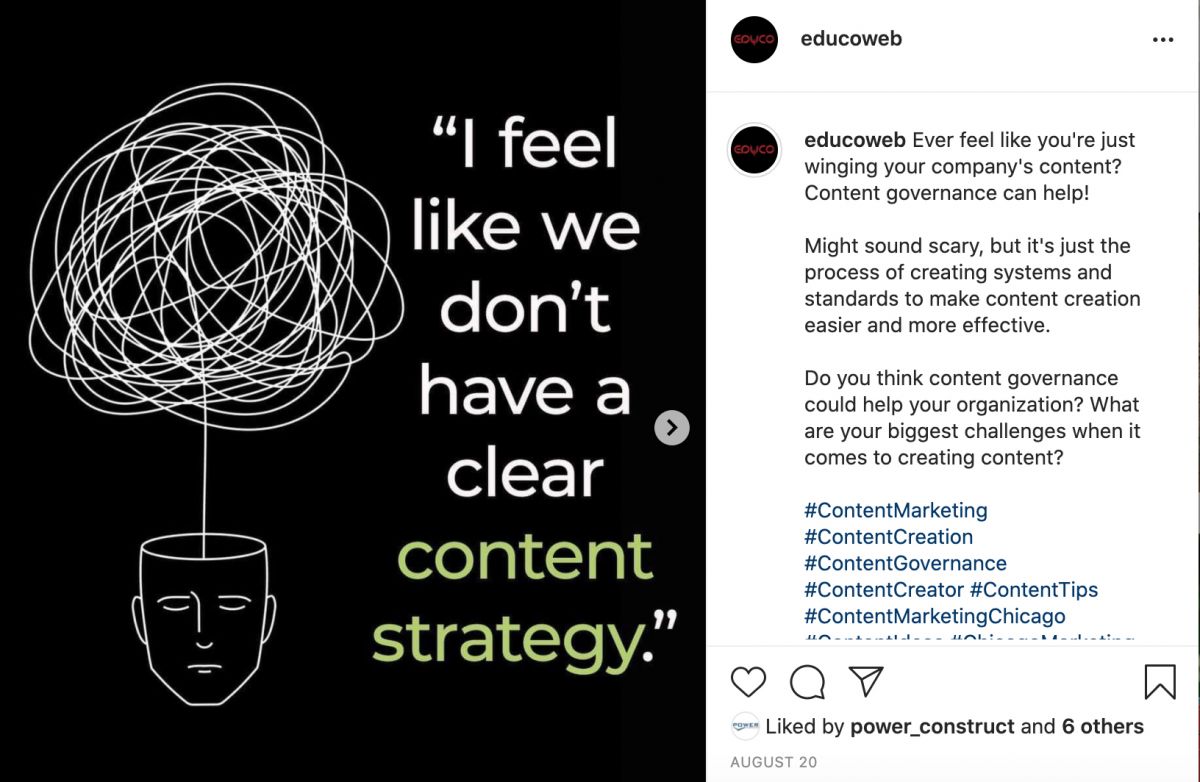 On most social media platforms, you can share several images in one post. On Instagram, they're called carousels but they also work on Facebook and LinkedIn. Use a series of images to teach your audience about a relevant topic or process that requires multiple steps. Apply a cohesive design style to each graphic image and be sure to include a call to action for what your followers can do if they want more info on the topic.
Repurpose Content
You don't always have to come up with something brand new for social media. Consider re-sharing a past post that did very well or cherry-pick one small part of a successful blog and turn it into a social post. 
Shout Outs
Remember that social media is social. Use your platform to continue to strengthen relationships with your customers/clients, partners and friends by featuring their work. 
Spotlight a Team Member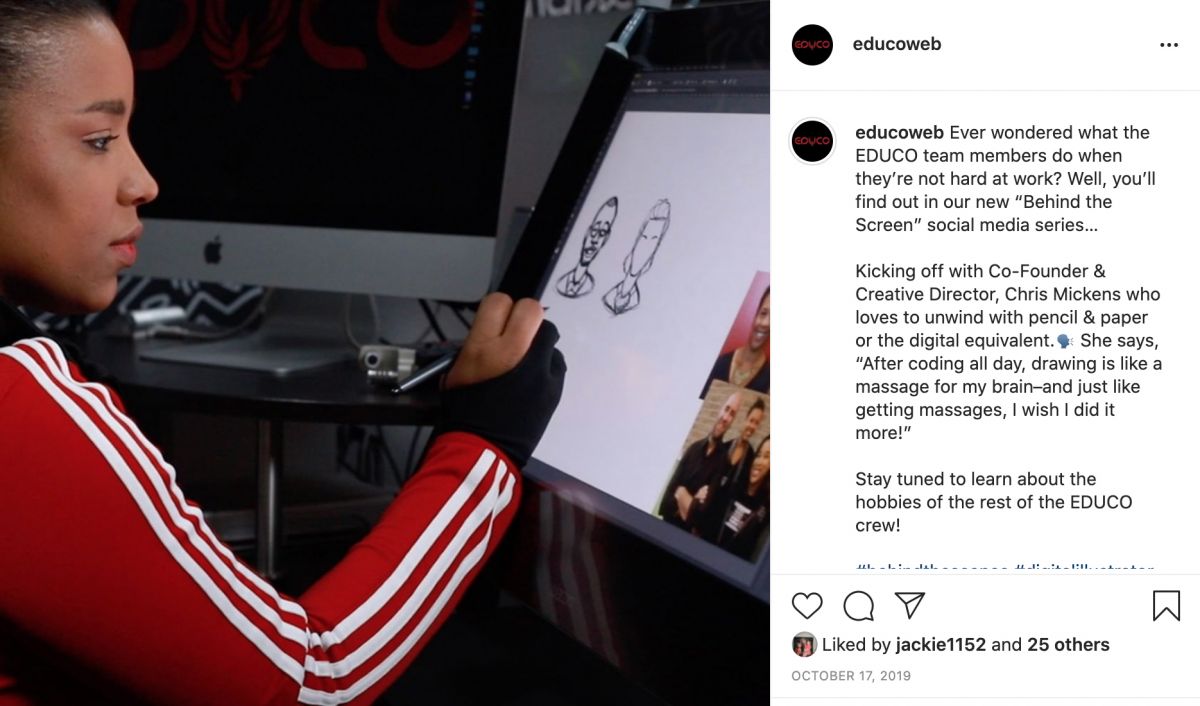 When in doubt, show your humans… sensing a theme here? Of course not all your posts need to show your team, but make sure that some of them do. Featuring a team member does double duty - it makes them feel special and it also endears your organization to your customers. 
Instructional Videos
Giving away knowledge is always a good bet for social media. Becoming a trusted authority is a great way to boost your reputation and attract new customers. So, what is something you can teach people to do? It doesn't have to be a professionally produced video either! If you have a smartphone, you can create a video. And if your work is done online, try a screen share with a voiceover explaining how to do a task. 
Escape the Rut
There are plenty of great ways to use your organization's social media platforms to engage your audience and strengthen relationships with your biggest fans. But it's understandable if none of those ways spring to mind when it's time to create. 
Bookmark this page and come on back here next time you're feeling the writer's block set in. Don't be nervous if some of these are brand new territory - in fact, that's a good thing. It may be time to get out of your rut and add some variety to your feed. 
And if you really want to make sure each post reaches as many followers as possible, think beyond what to post and consider when to post too. Each platform has different optimal times, so be sure to check out the best times to post on social media for the platforms you use most.
If you just want social media post creation off your plate, we get that too and we can help. Get in touch and we'll talk about how you can hand us the reins so you can free up your precious time for other things.